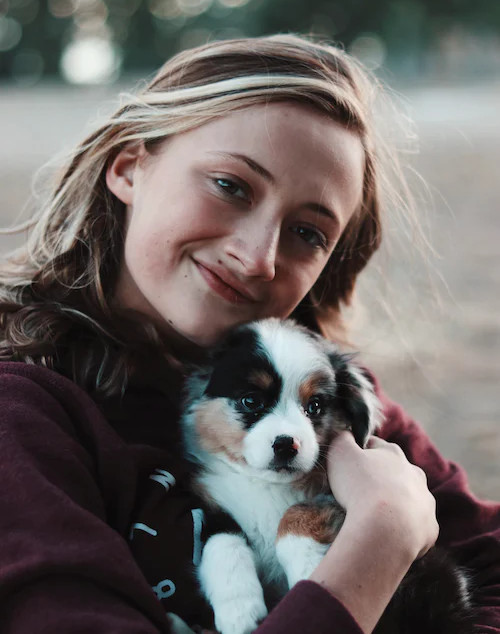 Making our pets and animals lives the best that they can be.
Do you know that British Columbia has one of the highest pet and animal populations in Canada and no one to speak for their guardians.
The BC SPGA was recently formed to represent BC's animal and pet guardians and bring together our community as one Voice.
Our aim is to support and advocate for animal guardians and welcome new ideas, suggestions and initiatives.
Programs and assistance for guardians with animals and pets
Savings on products and services for guardians with animals
Being the Voice and advocating for BC guardians
Providing recognition to outstanding animal guardians
Working to make changes for better and fairer laws
Providing useful community resources and information
Providing a guide with animal rescues
Bringing like-minded animal guardians together for socials and activities
95% of animal guardians in Canada think of their pets as family. Pets contribute so much to our lives and those of our children. With higher costs of living and low pet vacancies in BC it's increasingly more difficult to keep a pet.
British Columbians with pets and animals deserve a Voice so we can make our animals lives the best that they can be.
Building a better future for BC's animal guardians
BC SPGA is the Voice for BC's animal guardians and their animal and pet families. We advocate for better access to services and we work with all partners to arrive at good solutions and positive improvements. We listen to our membership who are the driving force for change and better lives for the animals that we hold so dear.
Help us to make the lives of animals better
95% of animal guardians in Canada view their pets as family yet one in four Canadians are unable to cover an unexpected expense of $500. With the unprecedented, soaring costs in BC of bare necessities such as food and pet-friendly accommodation, the need has arisen for animal guardians, who are facing the rising costs of maintaining and feeding a pet to have a Voice in order to provide better lives for their animals and pets.
Donate today
BC Guardian And Pets In Hardship Program
British Columbians with pets are struggling in these unprecedented times to make ends meet.
The challenges of keeping a pet or animal are resulting in many being placed in rescues and shelters
Animals loosing their loved ones is very frightening and traumatic. Places like the BC SPCA euthanize unwanted pets and sell those that meet their criteria. Other rescues are unable to accept more pets due to over-crowding.
The BC government has dnot assisted BC Animal Guardians because pet owners are not seen as a priority and neither are their pets.
The BC SPGA have taken the initiative to develop a program that assists families and individuals to keep their pets.
We assist financially, work with local veterinarians, help to seek accommodation and advocate for no-kill rescues and shelters if rehoming cannot be avoided.
Animals have feelings, thoughts, intelligence and long to be with their loved ones and their families. They have no voice when cruelly removed from loved ones and famillies who are struggling. It is a fate that leaves scars for life.
The BC SPGA believes that animals belong with their loved ones. We advocate for policing reforms at the BC SPCA including that the organization use their $80+ million surplus to HELP ANIMALS and their families in need.
Changes BC Guardians want to see
BC SPGA relies on public donations and our membership
The BC SPGA is BC public driven in that the society relies on donations from the public and our memberships to maintain, develop and increase our programs and services for British Columbia's guardians and their animals and pets.
Your donation will help animal guardians and their pets who may be in distress or hardship situations.
Your membership make our programs and services possible and provides access for our members. There is something for everyone!
Thank you for your support!